Newsletter Issue 28 - June 2011
In this issue:
Fate of a copyright troll
House passes 'America Invents Act'
LWH reclaims domain name
'Inequitable Conduct' game changer for patent owners
ICANN developments
Ask Dr. Copyright....

Dear Doc,
What ever happened to that "Copyright Troll" that was trying to sue anyone who quoted the Las Vegas newspaper?
Jus' Wondrin'
Dear Jus:
Funny you should ask. You will recall that Righthaven LLC (the "troll" you talked about) is a company that brought hundreds of law suits for copyright infringement against web sites, bloggers, and mainstream media companies that used content from the Las Vegas Review Journal. More recently, Righthaven sued a website called the Democratic Underground. The Electronic Frontier Foundation, a digital rights nonprofit group, got into the case on the side of the defendant. Its attorneys, wondering how Righthaven got the rights from the Las Vegas Review Journal, requested copies of agreements from Righthaven.
Righthaven said that its contracts were confidential, but the Federal judge ordered them to produce the documents, and guess what? It turned out the Righthaven did not own the copyrights, and was not even the exclusive licensee of the rights. Under the law, Righthaven did not have "standing" to sue for infringement. (Standing is the legal concept that a party to a law suit must have a genuine interest in the suit, so that only real "parties in interest" are allowed to participate in the action.)
The judge ordered the suit against Democratic Underground dismissed. Now many other victims of Righthaven have asked that their cases be dismissed on the same basis, and many have asked courts to order RIghthaven to pay their costs and attorney fees, too.
Does this mean the end of such suits? Obviously not, since others will now understand that a genuine transfer of rights is necessary before starting copyright law suits. Of course, the newspaper itself (or the company that owns it) could have brought suit in the first place, but since suing people is not the usual business of newspapers, the Doc does not expect a wave of such filings any time soon.
That said, the advice still stands repeating: short quotes from sources are fine, but for anything longer, a link to the original is still legally safer.
Lawrence Husick
House of Representatives Passes the 'America Invents Act'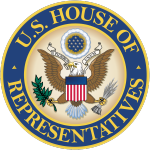 On Friday (June 24, 2011), the U.S. House of Representatives passed the 'America Invents Act,' a version of which already has passed the U.S. Senate. The Senate and House bills now will move to a conference committee to iron out the differences between the two versions. The 'America Invents Act' soon will become law and will be profoundly important for all U.S. inventors. In general, the Act was supported by frequent infringement defendants and those who do not wish to be troubled by other people's patents. In general, the Act was opposed by individual and small business inventors and those whose who believe that American innovation is built on a strong patent system.

The major difference between the House and Senate versions relates to 'fee diversion.' For the last several years, Congress has taken monies paid by patent applicants and patent owners and used those monies to fund other programs. As a result, the Patent and Trademark Office is starved for resources. The funding shortfall at the PTO results in shortages of personnel and infrastructure, causing long review times for patent applicants. The Act as passed by the Senate would end 'fee diversion' and ensured that fees collected by the PTO would be available to the PTO. House committee leaders objected that dedicated funding would largely remove the PTO from House budget oversight. The debate took on partisan overtones, with some Republican leaders arguing that the end of fee diversion would hand a Democratic administration a blank check.

Fee diversion is important, but is much less important to inventors than the other provisions of the Act. The 'America Invents Act' will change fundamentally how inventors protect their inventions. Stay tuned for further developments.
Robert Yarbrough
LWH Reclaims Domain Name from Marchex Sales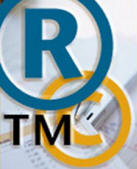 Your trademarks are among your company's most valuable assets; controlling them is a necessity for successful branding. Domain names, particularly if they incorporate your trademarks, are part of your intellectual property portfolio and demand as much attention as your other assets.

Sometimes, through no fault of your own, another company owns a domain name, which flatly infringes your trademark. Such was the case with a client who recently retained Adam Garson of Lipton, Weinberger & Husick to reclaim a domain name from Marchex Sales, Inc. (Marchex), a public company in the business of acquiring huge portfolios of domains for Internet marketing. It owns such domains as videocamera.com, Debts.com, LasVegasVacations.com, CareerInfo.com and RentGuide.com. Marchex was running a website using our client's trademark as its domain name. The web site contained various links to related goods and services including our client's competitors.

Our client's trademark, which cannot be disclosed here for confidentiality reasons, was only recently registered with United States Patent and Trademark Office. Nevertheless, it had been using the mark since the 1990's and could prove continuous use until the present.

To rescue our client's domain name, LWH filed an administrative action with the National Arbitration Forum (NAF) under the Uniform Domain-Name Dispute Resolution Policy (UDRP). The UDRP is a procedure sanctioned by the Internet Corporation for Assigned Names and Numbers and is available to anyone who has a domain name dispute. The UDRP may be used to obtain an order directing a domain's registrar to transfer the domain to its rightful owner.

To succeed, the plaintiff -- in this case our client -- is required to prove the following:

(i) its domain name is identical or confusingly similar to a trademark or service mark in which the complainant has rights; and
(ii) it has no rights or legitimate interests in respect of the domain name; and
(iii) its domain name has been registered and is being used in bad faith.

The process involves eight steps, from filing a complaint to final review. In our situation, it took 60 days after filing the complaint for the NAF to render an opinion. The panel found in favor of our client on all three counts. Marchex, the Respondent, argued that at the time it acquired the domain name, our client possessed no trademark rights because the trademark was generic and descriptive. The Panel rejected that argument. Here's a sample from the panel's 24-page opinion:
Complainant's uncontested relevant evidence presented in support of Complainant's having timely common law trademark rights in the at-issue mark are sufficient to demonstrate secondary meaning and overcome any presumption that the ... mark is generic notwithstanding that each of the component words may be generic when taken discretely.
...
Respondent takes no steps to avoid holding or using trademarked domain names when it would be a simple matter to screen domain names prior to registration or acquisition to determine if they contain registered trademarks or marks in which there is likely a claim of rights such as the ... mark. With even less trouble the Respondent might, after finding out that a trademarked domain name such as Complainant's was registered as a domain name, cancel the trademarked domain name or voluntarily transfer registration, rather than link it do the mark holder's competition.
....
It thus seems disingenuous for Respondent to claim it acquires domains because of the target domain name's descriptive value. And even if Respondent's motivation is as stated, the fact that Respondent cares not that it also is acquiring trademarked names is troubling and further calls into question the bona fide nature of Respondent's endeavors....Registrants of large numbers of domain names or those acquiring domain names in bulk must be particularly careful in respect of the rights of third parties.

The case demonstrates that trademark owners who can establish common law trademark rights can prevail against large corporations even when the odds do not seem particularly favorable. Let us know if we can assist you with your efforts at reclaiming your trademarks and domain names.
Adam Garson
Federal Circuit Decision Addresses the Unfairness of 'Inequitable Conduct'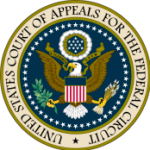 If a patent applicant tricks the PTO into issuing a patent, then the courts will refuse to enforce the resulting fraudulent patent under the doctrine of 'inequitable conduct.' Sounds fair enough, right? Over several years, court decisions have tipped this principal until virtually any error relating to a patent application, no matter how minor or how innocent, would make the resulting patent unenforceable and hence worthless. As a result, almost all patent infringement defendants allege 'inequitable conduct' and the courts spend inordinate amounts of time determining whether a patent is or is not rendered worthless due to inequitable conduct.

All of that is changed by the Federal Circuit Court of Appeals decision in Therasense v Becton Dickinson on May 25, 2011. The en banc decision (a decision by all of the court's judges sitting together) restores balance to 'inequitable conduct.'

The Federal Circuit made clear that an action or failure to act of the applicant must be both 'material' (that is, important) and also demonstrate a 'specific intent to deceive' the PTO to amount to inequitable conduct barring enforcement of a patent. The Federal Circuit adopted a 'but for' test for materiality. If the patent would not have been issued by the PTO 'but for' the act of the applicant, then the act is 'material.' This is a high standard and will avoid situations where a trivial, unimportant mistake by an applicant renders the patent unenforceable.

The Federal Circuit also considered how much bad intent the patent applicant must have to invalidate a patent. The Court overruled its own precedent that mere negligence can amount to intent to deceive the PTO. Where an applicant did not inform the PTO of a prior art reference, which is the usual situation, there must be 'clear and convincing' evidence of a 'specific intent to deceive.' The 'specific intent' can be inferred from all of the facts. This intent requirement presents a high burden to infringement defendants.

If the trial courts and the panels of the Federal Circuit actually follow this decision, which from past practice is not assured, then 'inequitable conduct' as a routine litigation strategy is a thing of the past. That is a good thing for inventors and patent owners.
Robert Yarbrough
ICAAN Changes the Web!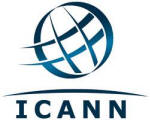 It is not an understatement to suggest that the Internet Corporation for Assigned Names and Numbers' (ICANN) new plan to increase the number of top level domains is one of the biggest changes to the Domain Name System since it was founded. Top Level Domains (gTLDs) are those domain names at the the highest level of the Internet's hierarchical domain name system.

Evolution of the domain naming system has been slow relative to changes in Internet technology. In the 1980s, only seven gTLDs (.com, .edu, .gov, .int, .mil, .net, and .org) existed and in the following years, ICANN slowly added new domains such as .biz, .info, .name, .pro and so on. More recently, a .xxx was added, totaling 22 top level domains. Now all that has changed. On June June 20, 2011, ICANN's board voted to permit top level domain names to "end with almost any word in any language, offering organizations around the world the opportunity to market their brand, products, community or cause in new and innovative ways." ICANN's description of the new changes were nothing less than ecstatic. Here's a sample:
ICANN has opened the Internet's naming system to unleash the global human imagination. Today's decision respects the rights of groups to create new Top Level Domains in any language or script. We hope this allows the domain name system to better serve all of mankind," said Rod Beckstrom, President and Chief Executive Officer of ICANN.

Today's decision will usher in a new Internet age," said Peter Dengate Thrush, Chairman of ICANN's Board of Directors. "We have provided a platform for the next generation of creativity and inspiration.

Getting one of those new names is not going to be simple or inexpensive. First, there will be an extensive evaluation period for each applicant and second, there will be some hefty fees. The proposed evaluation fee will be $185,000 plus a $25,000 annual maintenance fee. Without a doubt, the big players in the branding world will be quick to take advantage of the new system. Expect to see domain names like cameras.nikon or shoes.nike. Clearly, the advantage of the new naming system for small businesses will be few. If you're interested in the details, here is a link to ICANN's guidebook to the new gTLD system. You'll want to monitor ICANN's web site because the new gTLD's will only be offered during a set period of time with later rounds at future dates. Click here for the fact sheet.
Adam Garson