Newsletter Issue 27 - May 2011
In this issue:
Who owns your invention?
New opportunities for patent applicants.
Protecting your trademark from XXX
Viacom v YouTube - The saga continues
Who owns your invention?
James Joyce (no, not the author) learned the hard way that selecting your form of business and assigning ownership are crucial steps in promoting an invention. Mr. Joyce invented a new computer firewall and granted an exclusive license in the patent to TechGuard Security LLC, which was owned by Mr. Joyce and his wife. Mr. Joyce agreed that TechGuard Security would pay him no royalty for the license. The wife was given a controlling interest in the corporation so that the corporation could qualify for preference in government contracting.

Mr. Joyce and his wife subsequently divorced. The wife is now CEO of TechGuard, which still holds the exclusive license to the patent rights and still does not pay Mr. Joyce a royalty. Mr. Joyce is unhappy with his lawyers, who represented both Mr. Joyce and TechGuard at the same time. The bottom line: (a) remember that relationships can change over time; and, (b) make sure that both you and your lawyer understand who your lawyer represents. See Joyce v Armstrong Teasdale, No. 10-1362 (8th Cir. March 29, 2011).
Robert Yarbrough
New Opportunity For Patent Applicants.
Patent examiners necessarily have a limited time to spend on each patent application and may miss the point of an invention or of the prior art. An interview between the applicant and the examiner, either by phone or in person, can be a useful way to educate the examiner. Under the current system, the only opportunity for an interview comes late in the review process. Correcting the examiner's misperceptions late in the process frequently requires the applicant to file a 'request for continuing examination' and to undergo the resulting cost and delay.
In a
pilot program
that began May 16, 2011, any patent applicant can have an interview with the patent examiner early in the process BEFORE the examiner issues the first office action. This pilot program will run for one year. There are requirements, principally that the application have no more than three independent claims and twenty claims total and that the applicant agree to shortened times for response. The notice from the PTO is unclear as to whether the applicant is entitled to a second interview with the examiner after the office action is issued.
The pre-action interview program does not accelerate examination and review will take just as long as before. The pilot program nonetheless has the advantage of increasing the effectiveness of patent examination and reduce the ultimate cost of prosecuting a patent application. We recommend that you consider a pre-action interview for your patent application.
Robert Yarbrough
Protecting your trademark from XXX
To bring some protection from unintended exposure to pornographic websites, the international body that administers the Internet Domain Name system has approved a new domain: .xxx (dot triple-x). New to this domain will be a way to block the triple-x registration of certain domains, without actually having to acquire them, as is now the norm for other Internet domains. Thus, instead of the of a trademark owner having to actually own the "trademark.xxx" domain, the owner may simply pay a one-time fee to prevent others from registering the trademark as a triple-x site.

The registrar for triple-x expects to use a "sunrise" period in early September 2011. For 30 days, those having registered trademarks and wishing to register actual triple-x domains will be able to participate in the "Sunrise A" process. At the same time, those wishing to block triple-x registration will participate in the "Sunrise B" process. After the 30 day sunrise period, there will be a "landrush" period of 14 days for anyone to register in triple-x. Thus, for adult websites with registered trademarks that now operate in other domains, they will be able to claim the same name in triple-x, and for those who never want to have their mark associated with anything in triple-x, they may block future registrations. Miss the window, and you may have to resort to the standard domain name dispute process to reclaim your trademark rights.

To register for the block in Sunrise B, a trademark owner must have at least one national trademark registration for the exact word to be blocked. Thus, Coca Cola may block "Coke.xxx" but not "CokePorn.xxx". Those who want to block registrations but who don't have a registration of the trademark may want to consider a quick foreign registration, because backlogs at the United States Trademark Office extend beyond the Sunrise B period at present.

The expected fee for blocking during Sunrise B is in the range of $200-$300, but final pricing has not been announced.

For more detailed information on how to protect your trademark, contact one of the attorneys at LW&H. For information about the triple-x blocking process, you may check the site www.XXXempt.com.
Adam Garson

Viacom v YouTube: The saga continues.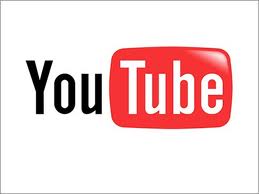 YouTube is no stranger to copyright infringement issues. In 2008, Viacom filed a $1 billion copyright infringement suit against YouTube, claiming that the video site contributed to an explosion of copyright infringement by permitting users to post infringing videos. The federal district court eventually dismissed Viacom's action against YouTube on grounds that the Digital Millennium Copyright Act's (DMCA) safe harbor provisions protected YouTube from liability. You may recall that we've written about the safe harbor provisions of the DMCA in this newsletter. Under the the safe harbor provisions, web site owners are immune from liability arising out of materials uploaded by others unless the site owners know about infringing materials and fail to take action. In Viacom, the U.S. District court held that YouTube's executives had only general knowledge of infringing activities, which was not specific enough to trigger liability under the DMCA.

Viacom has not surrendered. In December 2010, it filed an appeal with the U.S. Court of Appeals for the Second Circuit and in early May 2011, the last round of briefs were filed. The case is now ready for decision.

Since the filing of Viacom's lawsuit, YouTube has not remained idle. It has
strengthened its anti-infringement efforts by creating a copyright school for users subject to at least three copyright complaints, requiring them to watch a video and pass a short multiple-choice test.
These efforts were mocked by Viacom in its closing brief:
That the YouTube of today is increasingly effective in filtering copyrighted material and sends infringing users to "copyright school" is of no moment, except perhaps to demonstrate what YouTube could have been doing during the time period that is at issue in this lawsuit, from YouTube's launch in 2005 to May 2008.
We now await the decision of the appeals court.
Adam Garson